The book that inspired me to make this post was a book I recently added to my TBR, Smoke by Dan Vyleta. I thought the premise behind the book was utterly fascinating. However, the rating for the books is a below average 3.29, and the reviews say it is not that great.
England. A century ago, give or take a few years. An England where people who are wicked in thought or deed are marked by the Smoke that pours forth from their bodies, a sign of their fallen state. The aristocracy do not smoke, proof of their virtue and right to rule, while the lower classes are drenched in sin and soot. An England utterly strange and utterly real.
This was not the first time I've come across a book which looked brilliant according to the blurb, but the ratings say otherwise. Some examples are:
172 hours on the moon by Johan Halstad
Three teenagers are going on the trip of a lifetime. Only one is coming back. It's been more than forty years since NASA sent the first men to the moon, and to grab some much-needed funding and attention, they decide to launch an historic international lottery in which three lucky teenagers can win a week-long trip to moon base DARLAH 2.
The Murder Complex by Lindsay Cummings
An action-packed, blood-soaked, futuristic debut thriller set in a world where the murder rate is higher than the birthrate. For fans of Moira Young's Dust Lands series, La Femme Nikita, and the movie Hanna.
Meadow Woodson, a fifteen-year-old girl who has been trained by her father to fight, to kill, and to survive in any situation, lives with her family on a houseboat in Florida. The state is controlled by The Murder Complex, an organization that tracks the population with precision.
The plot starts to thicken when Meadow meets Zephyr James, who is—although he doesn't know it—one of the MC's programmed assassins. Is their meeting a coincidence? Destiny? Or part of a terrifying strategy? And will Zephyr keep Meadow from discovering the haunting truth about her family.

The Dead House by Dawn Kurtagich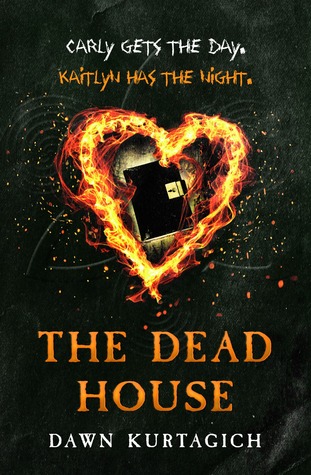 Three students: dead.
Carly Johnson: vanished without a trace.
Two decades have passed since an inferno swept through Elmbridge High, claiming the lives of three teenagers and causing one student, Carly Johnson, to disappear. The main suspect: Kaitlyn, "the girl of nowhere."
Kaitlyn's diary, discovered in the ruins of Elmbridge High, reveals the thoughts of a disturbed mind. Its charred pages tell a sinister version of events that took place that tragic night, and the girl of nowhere is caught in the center of it all. But many claim Kaitlyn doesn't exist, and in a way, she doesn't – because she is the alter ego of Carly Johnson.
Carly gets the day. Kaitlyn has the night. It's during the night that a mystery surrounding the Dead House unravels and a dark, twisted magic ruins the lives of each student that dares touch it.
Books like those leave me in a dilemma. Should I read it, or not? Is it worth knowing what happens?
As someone who has attempted to write a book several times previously, I know how easy it is to come up with a fantastic idea, compared to actually executing it.
SO, what do you do in such a situation? Do you go ahead and read it, despite knowing what would happen? Or do you decide to give that one a miss?