Since today's top ten Tuesday is another freebie, I thought I'd do something really unique and original. Haha, I'm such a liar. So, let's get to it.
1.The Great Dune Trilogy by Francis Herbert
Herbert's evocative, epic tales are set on the desert planet Arrakis, the focus for a complex political and military struggle with galaxy-wide repercussions. This volume includes the titles 'Dune', 'Dune Messiah' and 'Children of Dune.
2. Perfume: The story of a murderer by Patrick Suskind.

In the slums of eighteenth-century France, the infant Jean-Baptiste Grenouille is born with one sublime gift — an absolute sense of smell. As a boy, he lives to decipher the odors of Paris, and apprentices himself to a prominent perfumer who teaches him the ancient art of mixing precious oils and herbs. But Grenouille's genius is such that he is not satisfied to stop there, and he becomes obsessed with capturing the smells of objects such as brass doorknobs and fresh-cut wood. Then one day he catches a hint of a scent that will drive him on an ever-more-terrifying quest to create the "ultimate perfume" — the scent of a beautiful young virgin. Told with dazzling narrative brillance, Perfume is a hauntingly powerful tale of murder and sensual depravity.
Translated from the German by John E. Woods
3.Tash Hearts Tolstoy by Kathryn Ormsbee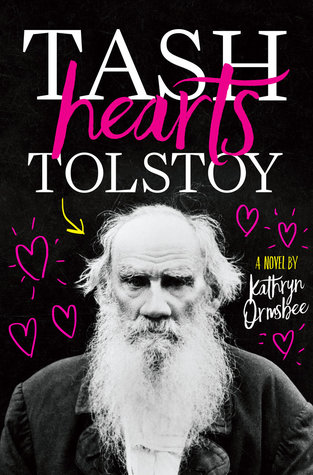 After a shout-out from one of the Internet's superstar vloggers, Natasha "Tash" Zelenka finds herself and her obscure, amateur web series, Unhappy Families, thrust into the limelight: She's gone viral.
Her show is a modern adaptation of Anna Karenina—written by Tash's literary love Count Lev Nikolayevich "Leo" Tolstoy. Tash is a fan of the forty thousand new subscribers, their gushing tweets, and flashy Tumblr GIFs. Not so much the pressure to deliver the best web series ever.
And when Unhappy Families is nominated for a Golden Tuba award, Tash's cyber-flirtation with Thom Causer, a fellow award nominee, suddenly has the potential to become something IRL—if she can figure out how to tell said crush that she's romantic asexual.
Tash wants to enjoy her newfound fame, but will she lose her friends in her rise to the top? What would Tolstoy do?
4.The Policewoman by Justin W.M Roberts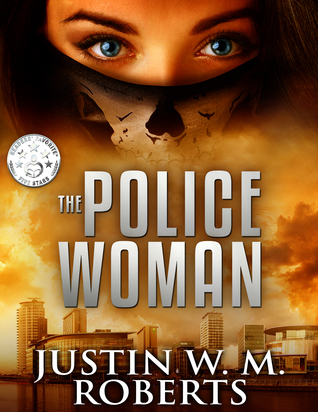 Narcoterrorism wreaks havoc on the world as drug cartels operate as dominating, murderous dictatorships. The powerful Irish Drug Cartel has set up drug manufacturing plants around the world and they will kill anyone who gets in their way. Sarah is an ambitious policewoman from an antiterrorist unit. She's also smart, beautiful, and extremely good at her job, which is why she is assigned to an Interpol Incident Response Team in Manchester, set up to find and stop The Cartel. Alongside colleagues from the United Kingdom's SAS, she must quickly learn new Close Quarters Battle tactics and apply them to a vengeful and threatening battlefield. Sarah's investigation appears to be going well until the fight turns personal. She must now struggle to save her friends, family, and even herself. Spanning the globe with a keen knowledge of special forces tactics and some genuinely shocking twists, this book warns of a bloody, drug-addled future we may soon face.
5. The Gunslinger by Stephen King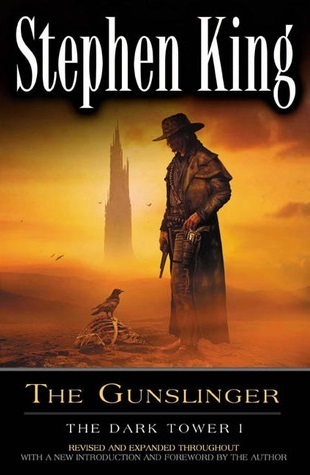 Set in a world of extraordinary circumstances, filled with stunning visual imagery and unforgettable characters, The Dark Tower series is King's most visionary feat of storytelling, a magical mix of science fiction, fantasy, and horror that may well be his crowning achievement.
Book I
In The Gunslinger (originally published in 1982), King introduces his most enigmatic hero, Roland Deschain of Gilead, the Last Gunslinger. He is a haunting, solitary figure at first, on a mysterious quest through a desolate world that eerily mirrors our own. Pursuing the man in black, an evil being who can bring the dead back to life, Roland is a good man who seems to leave nothing but death in his wake.
6. Maud by Melanie J Fishbane
Fourteen-year-old Lucy Maud Montgomery—Maud to her friends—has a dream: to go to college and, just like her idol, Louisa May Alcott, become a writer. But living with her grandparents on Prince Edward Island, she worries that this dream will never come true. Her grandfather has strong opinions about a woman's place in the world, and they do not include spending good money on college. Luckily, she has a teacher to believe in her, and good friends to support her, including Nate, the Baptist minister's stepson and the smartest boy in the class. If only he weren't a Baptist; her Presbyterian grandparents would never approve. Then again, Maud isn't sure she wants to settle down with a boy—her dreams of being a writer are much more important.
Life changes for Maud when she goes out West to live with her father and his new wife and daughter. Her new home offers her another chance at love, as well as attending school, but tensions increase as Maud discovers her stepmother's plans for her, which threaten Maud's future—and her happiness—forever.
7. Mrs Dalloway by Virginia Woolf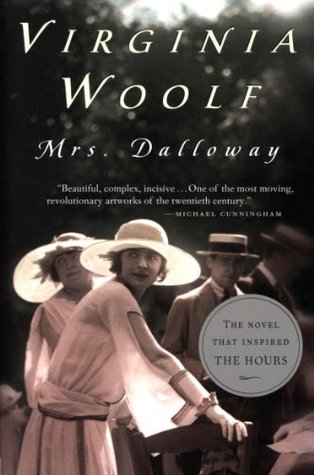 Mrs. Dalloway is a novel by Virginia Woolf that details a day in the life of Clarissa Dalloway, a fictional high-society woman in post-World War I England. It is one of Woolf's best-known novels.
Created from two short stories, "Mrs Dalloway in Bond Street" and the unfinished "The Prime Minister," the novel addresses Clarissa's preparations for a party she will host that evening. With an interior perspective, the story travels forwards and back in time and in and out of the characters' minds to construct an image of Clarissa's life and of the inter-war social structure. In October 2005, Mrs. Dalloway was included on TIME magazine's list of the 100 best English-language novels written since 1923.
8.Release by Patrick Ness
Inspired by Mrs Dalloway and Judy Blume's Forever, Release is one day in the life of Adam Thorn, 17. It's a big day. Things go wrong. It's intense, and all the while, weirdness approaches…
Adam Thorn is having what will turn out to be the most unsettling, difficult day of his life, with relationships fracturing, a harrowing incident at work, and a showdown between this gay teen and his preacher father that changes everything. It's a day of confrontation, running, sex, love, heartbreak, and maybe, just maybe, hope. He won't come out of it unchanged. And all the while, lurking at the edges of the story, something extraordinary and unsettling is on a collision course.
9.The Crow Girl by Erik Axl Sund
It starts with just one body – the hands bound, the skin covered in marks.
Detective Superintendent Jeanette Kihlberg is determined to find out who is responsible, despite opposition from her superiors. When two more bodies are found, it becomes clear that she is hunting a serial killer.
With her career on the line, she turns to psychotherapist Sofia Zetterlund. Together, they uncover a chain of shocking events that began decades ago – but will it lead them to the murderer before someone else dies?
10. Smoke by Dan Vyleta
England. A century ago, give or take a few years. An England where people who are wicked in thought or deed are marked by the Smoke that pours forth from their bodies, a sign of their fallen state. The aristocracy do not smoke, proof of their virtue and right to rule, while the lower classes are drenched in sin and soot. An England utterly strange and utterly real.
An elite boarding school where the sons of the wealthy are groomed to take power as their birthright. Teachers with mysterious ties to warring political factions at the highest levels of government. Three young people who learn everything they've been taught is a lie – knowledge that could cost them their lives. A grand estate where secrets lurk in attic rooms and hidden laboratories. A love triangle. A desperate chase. Revolutionaries and secret police. Religious fanatics and cold-hearted scientists. Murder. A London filled with danger and wonder. A tortured relationship between a mother and a daughter, and a mother and a son. Unexpected villains and unexpected heroes. Cool reason versus passion. Rich versus poor. Right versus wrong, though which is which isn't clear.
This is the world of Smoke, a narrative tour de force, a tale of Dickensian intricacy and ferocious imaginative power, richly atmospheric and intensely suspenseful.