I know I've been MIA in the blogging world for some time. I guess I just got caught up in real life. I decided to come back with a Tag, so here's the Nope Book Tag, created by A Booktube Book.
1. NOPE. Ending: A book ending that made you go NOPE either in denial, rage, or simply because the ending was crappy.
The ending was not crappy, but it left me in so much shock and denial. I honestly couldn't believe it would end like THAT.
2. NOPE. Protagonist: A main character you dislike and drives you crazy.
This book had a cool concept, but I couldn't stand the protagonist. Violet was such an annoying tropey special snowflake who whined all the time and made stupid decisions. Ugh!
3. NOPE. Series: A series that turned out to be one huge pile of NOPE. after you've invested all of that time and energy on it, or a series you gave up on because it wasn't worth it anymore.
I read the first book and liked it. Then, I found myself struggling through the second book. As the end was nearing, I finally decided it wasn't worth it, and gave up.
 NOPE. Popular pairing: A "ship" you don't support
Does it have to be canon? If not, it would be Dramione. I hate that ship. Hermione deserves so much more than a racist, privileged spoiled brat. A canon ship I don't support is (SPOILER ALERT FOR THE SELECTION SERIES. SKIP TO THE NEXT QUESTION IF YOU DON'T WANT A SPOILER)
Aspen and Lucy. This pairing did not feel organic to me at all, it just looked like an attempt to pair everyone up for a cheesy happily ever after.
5. NOPE. Plot twist: A plot twist you didn't see coming or didn't like.
This book was full of plot twists I did not see coming!
6. NOPE. Protagonist action/decision: A character decision that made you shake your head NOPE.
I loved this book, but I thought it was kind of stupid of Cath to write fanfiction for class. She could have at least changed the names and stuff.
7. NOPE. Genre: A genre you will never read.
Never say never, but I can't see myself reading harlequin/ mills and boons type romance.
8. NOPE. Book format: Book formatting you hate and avoid buying until it comes out in a different edition
I don't really have a formatting I hate, though I am not too keen on audiobooks.
9. NOPE. Trope: A trope that makes you go NOPE.
Insta-love. It is the actual worst.
10. NOPE. Recommendation: A book recommendation that is constantly hyped and pushed at you that you simply refuse to read.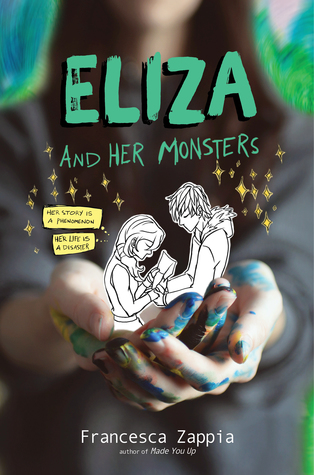 For the time being I am done with stories about nerdy, not so popular girls meeting awesome, cute guys. They just give me false hope.
11. NOPE. Cliche/pet peeve: A cliche or writing pet peeve that always makes you roll your eyes.
Info-dumping. It is annoying af.
12. NOPE. Love interest: The love interest that's not worthy of being one. A character you don't think should have been a viable love interest.
This is an Indian contemporary book, and there was this character, Rafiq, who was the MC's sister's husband. I really didn't like him. I felt he acted like a creep when he first met the MC's sister, and they had absolutely no chemistry between them.
---
13. NOPE. Book: A book that shouldn't have existed that made you say NOPE.
Another Indian book. I really hated this one.
14. NOPE. Villain: A scary villain/antagonist you would hate to cross and would make you run in the opposite direction.
Levana! She scary af.
15. NOPE. Death: A character death that still haunts you.
Remus and Tonks from Harry Potter, mostly because I felt they did not get their due. Fred's death came as a big shocker. So did Dobby's and Sirius's and Dumbledore's and everyone else's. But Remus and Tonks went out as just two out of many war victims.
16. NOPE. Author: An author you had a bad experience reading for and have decided to quit
Probably Jane Austen (Don't kill me for this). I did not enjoy Pride and Prejudice, and I DNF'ed Emma after the first chapter. I have not absolutely quit her, though. I might give her books another chance.