September 2017 was a great reading month for me. Not only had I read eleven books, but they also came from a variety of genres, so I am extremely satisfied with it. Here are the books that I had read.
Anna Karenina by Leo Tolstoy
This book took me forever to read but it was worth it. It was actually a lot more easy to get into than I expected, but I ended up enjoying it. I am looking forward to reading more by Tolstoy, particularly War and Peace, though I'm really intimidated by it.
2. The Picture of Dorian Gray by Leo Tolstoy
I really liked this book as well. I am trying to read more classics, and this had a really interesting concept.
3. The Boy in the Striped Pajamas by John Boyne(3.5/5)
I thought this was a really heart-rending story about two boys during the tragedy that was the holocaust. The main reason I did not give it a higher rating was that it seemed that the author did not even try to make it realistic.
4. The Poison of Love by KR Meera (4/5)
This is a really dark twisted book which I picked up thinking it to be a romance(Spoiler Alert, it isn't). It had an unreliable narrator and an interesting setting.
5. The Salvation of a Saint by Keigo Higanshino (4.5/5)
This is a Japanese mystery/thriller and it had hooked me from page one. I absolutely loved it.
6. Rebecca by Daphne Du Maurier(4.5/5)
Another dark, twisted book. I think I really like those.
7. When Dimple met Rishi by Sandhya Menon (3.5/5)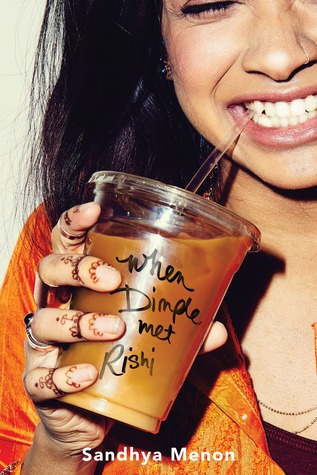 This was a fun, breezy read, but overhyped in my opinion.
8. Confessions of a Shopaholic by Sophie Kinsella(4/5)
I didn't think I'd enjoy this book at all. I'm not really a chick-lit kind of person and I am the furthest from a shopaholic you can imagine. But, I ended up liking it. It was a really fun read.
9. Mister Monday by Garth Nix (4/5)
This is a children's fantasy following Arthur Penhaglion, a young boy as he enters the House and comes across Mister Monday. It was a well-written, interesting fantasy. Unfortunately I don't tend to enjoy children's fantasy as much as I used to and so I did not like it as much as I would have if I read it during my immediate post-Harry Potter years (yes, that's totally a thing).
10.  Windhaven by George R.R Martin and Lisa Tuttle (5/5)
This is a high fantasy set in a world where some humans wear silver wings to fly from island to island. It follows Maris, a fisherman's daughter who challenges the practice of the flyers being chosen merely by inheritance. I loved this book and I thought Maris was a great character!
11. Neverwhere by Neil Gaiman(3.5/5)
This was an engaging read, but unfortunately I did not enjoy it as much as I expected to.
So, these are the books I read in September. Do tell me about the books you had read.