March was an excellent reading month for me. I ended up reading ten books, and I liked most of them. I read a variety of a genres, and I'm extremely satisfied by my reading that month.
Persepolis by Marjane Satrapi (4/5)
This is a graphic novel, based on the author's experience growing up in Iran during the Islamic revolution. I thought it was a really interesting read (not to mention, it's my first ever graphic novel). You can read some more of my thoughts on this book in this review.
2. The Secret History by Donna Tartt (4.5/5)
I loved this book! This is a really dark tale following a group of odd, obsessed college students, and I thought it was great.
3. A Little Princess by Frances Hodgson Burnett (3.5/5)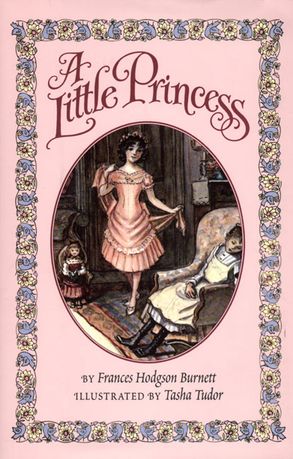 This is the story of Sara, the daughter of rich man who grows up like a princess till an odd twist of fate changes everything for her. It's a children's classic, and a really fun read, though a tad predictable.
4. Across the River and into the Trees by Ernest Hemingway(3.5/5)
Set in Venice, this follows a colonel who had just fought in World War 2, and his romance with a much younger Italian woman. This book was beautifully atmospheric, but it did not really have much of a plot.
5. The Raven Boys by Maggie Stiefvater(3.5/5)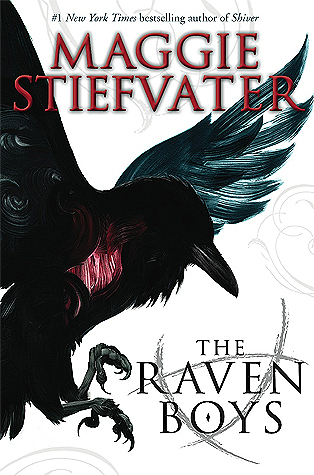 I finally read this! I had been hearing about this book since forever. I thought it was quite good, though a bit overhyped, and I'm definitely continuing with this series.
6. The Lines We Cross by Randa Abdel-Fateh (3/5)
This is a timely YA novel that deals with the issue of refugees. Set in Australia, this follows Michael, the son of the leader of a conservative anti-immigrant, anti-refugee organization, and Mina, a refugee from Afghanistan. I thought this was an interesting look into the subject. I really liked Michael's arc, but I felt Mina didn't have enough room for character development. Nevertheless, I am glad I read it.
7. The Professor by Charlotte Bronte (4/5)
One of Charlotte Bronte's lesser known works, I thought this was a great read. It follows William Crimsworth, who takes up a teaching job in Belgium. It deals with his experiences as a teacher, his romance with the good Anglo-Swiss girl Frances Evans Henri, and his experience with the calculating headmistress Zoraide Reuter. I thought this was quite a good book, and I'd definitely recommend it.
8. The Language Instinct-How the Mind creates Language by Steven Pinker
I picked this nonfiction book when I was studying something related to language. It ahd an interesting take on development of human language, and I'm glad I read it.
9. Rendezvous with Rama  by Arthur C Clarke (4/5)
This is an older sci-fi book which deals with the discovery of a mysterious artificial body, dubbed 'Rama' in space. I thought it was a great book, though it got really technical at times, which I know can be off-putting to some readers.
10. Physics and Philosophy by Werner Heisenberg
This is a science nonfiction by one of the most famous scientist ever, Heisenberg, known for the Uncertainty principle. I thought it was an interesting read, though I must admit there were parts of it I did not understand.