I think I've done a tag with Disney princesses a long time ago but this one looked like a lot of fun, so I thought I'd do it.
SNOW WHITE – THIS BOOK (LIKE THE MOVIE) STARTED IT ALL
FAVOURITE DEBUT BOOK FROM AN AUTHOR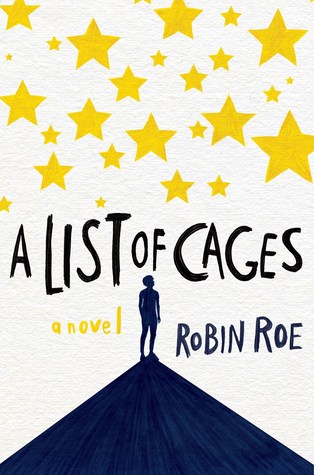 I thought I'd use mostly adult books, but for this I'll use a YA book. A List of Cages by Robin Roe is a rather touching story of the friendship between two boys who used to be foster brothers. It touches on tough topics like abuse. I thought it was really good.
CINDERELLA – A DIAMOND IN THE ROUGH
JUST LIKE CINDERELLA, YOU DIDN'T EXPECT MUCH OUT OF THIS CHARACTER IN THE BEGINNING, BUT THEY TURNED OUT TO BE A TOTAL GEM
This is a bit of a variation as it was not so much about liking the character for me as bout underestimating her significance. I thought this was Isma's story, and Aneeka wouldn't play a very big role in it, but I was wrong. Aneeka had a pretty strong role in it.
AURORA – SLEEPING BEAUTY
A BOOK THAT MAKES YOU SLEEPY OR COULD NOT HOLD YOUR ATTENTION
I loved His Dark Materials by Philip Pullman, so I had high expectations from this book. However I found myself really not caring about it.
ARIEL – UNDER THE SEA
A BOOK WITH A WATER/OCEAN SETTING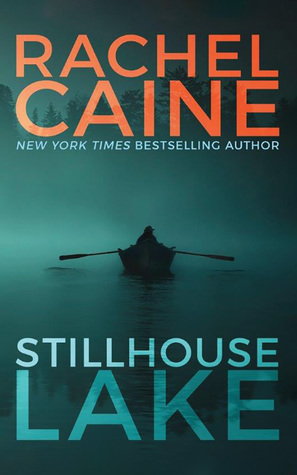 Not exactly an ocean setting, but the lake plays a pretty big role in this. It follows the ex-wife of a serial killer and her kids as they try to escape his dark legacy.
BELLE – BEAUTY AND THE BOOKS
NAME A BOOK WITH THE BEST BOOKWORM/BOOK LOVER
I know how much of a cliche this answer is but I can't think of anyone else, so……yeah. Hermione Granger.
NAME A BOOK WITH AN UNLIKELY LOVE STORY (EITHER IN TERMS OF ROMANCE OR A BOOK YOU DIDN'T EXPECT TO LOVE SO MUCH)
I'll go with a book I didn't expect to love so much. I expected to like 'The Three Body Problem' by Cixin Liu but I didn't think I'd find it as amazing as I think it is.
NAME A BOOK THAT IS BASED ON A REAL LIFE PERSON YOU WANT TO READ/HAVE READ
Alias Grace is based on the story of real life murder-accused Grace Marks. I recently read it and really enjoyed it.
MULAN – THE PRINCESS THAT SAVED HER COUNTRY
NAME THE FIERCEST HEROINE YOU KNOW
Eddis and Attolia are both really strong and fierce and would go to any lengths to protect their lands.
TIANA – THE PRINCESS WITH THE COOLEST AND MOST DIVERSE CREW
NAME A DIVERSE BOOK, WHETHER IT IS A DIVERSE SET OF CHARACTERS OR JUST DIVERSE IN GENERAL
I thought the Lunar Chronicles team was really cool, and it was also quite diverse with characters of different nationalities/cultures/races.
RAPUNZEL – LET YOUR LONG HAIR DOWN
NAME THE LONGEST BOOK YOU'VE EVER READ
I don't know if this was the longest book I've ever read, but it is the longest book I've marked on goodreads (and yes, it counts as one book. Tolkien intended it to be a single book that was later split into three parts, not a trilogy).
MERIDA – I DETERMINE MY OWN FATE
A BOOK WHERE THERE IS NO LOVE STORY/INTEREST
I had to do a bit of searching for this as there aren't that many books with no romance at all, though there are many where the romance is not the main focus of the story. It makes sense that there is no romance in this one as the protagonist is a kid.
ANNA & ELSA – FROZEN HEARTS
A BOOK IN A WINTER/COLD SETTING
Set in the Russian wilderness where winter lasts most of the year, this one definitely qualifies.
MOANA – HOW FAR I'LL GO
A CHARACTER THAT GOES ON A JOURNEY
The eponymous protagonist goes on a journey not through space, but through time, to a world very different from ours.
So, that's it. I'm tagging anyone who wants to do this tag.