I got the idea of doing this after I saw a booktube video in a similar vein. There are plenty of authors I wanted to read for a long time and I can't believe I still haven't read them.
I am planning on revisiting this post in a year's time and seeing how many of these author's I'd have read by then.
 Brandon Sanderson
I haven't  read a lot of these huge high-fantasy series, however I do want to give Brandon Sanderson a try. I've hear endless hype about his books and I really want to know if they're worth the hype or not.
2. Elena Ferrante
Elena Ferrante is another writer whose books I really want to read based on the hype around them. I really want to read the Neopolitan series
3. Salman Rushdie
I had been planning or reading Rushdie's books since forever, however I never really got to it.
4. Gabriel Garcia Marquez
I've wanted to read One Hundred Years of Solitude since forever, but I'm really intimidated by it.
5. Perumal Murugan
Perumal Murugan is an Indian writer whose works I've wanted to try for quite some time.
6. Marlon James
I had been thinking of picking up A Brief History of Seven Killings for quite some time but I just never got around to it.
7. Joyce Carol Oates
I've heard a lot of good things about Joyce Carol Oates's books, and I really need to read them.
8. Cormac McCarthy

Cormac McCarthy's books seem like they'd be great reads. I wonder why I never got around to reading them.
9. Sarah Waters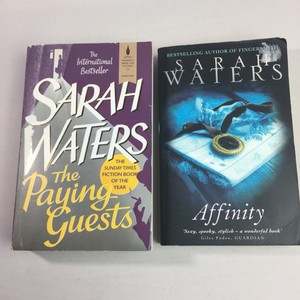 Sarah Waters is another author I've heard great things about whom I haven't read yet.
10. Chimamanda Ngozi Adichie
Adichie is probably my number 1 author on this list. I can't believe I haven't read any of her books yet!