I read a lot this month.
Here are the 21 books (including graphic novels, novellas etc) I read this month.
Dune by Frank Herbert (4/5)
This was a carry-over from last month, and I can totally understand why this is considered such an epic! The world and the story were magnificent. I'm looking forward to continuing with this series.
2. A Survey of Kerala History by A. Sreedhara Menon
This month was unusual in that I read quite a few nonfiction books, which I don't tend to read much of otherwise. This book is an outline of the history of my state Kerala, in South India, from ancient times to the 20th century. I learned quite a bit from it, and it was an interesting read.
3. The Pull of the Stars by Emma Donaghue (5/5)
This book was fantastic. It follows a nurse working at a maternity ward in Ireland during the Spanish flu pandemic, and her encounters with two interesting people-an uneducated, but street-smart young assistant and a female doctor (unusual for the time) rumoured to be an Irish rebel. It really brought forth the ugliness of the situation, and considering that were living in a pandemic right now, it hit hard.
4. The Beekeeper of Aleppo by Christy Lefteri(4.5/5)
This was another hard-hitting book. It follows the Syrian beekeeper Nuri, and his artist wife Afra as they undertake a perilous journey from war-torn Syria through Turkey and Greece to reach Britain, where there cousin lives, and where they hope to build a new life. Not an easy read, but an amazing one.
5. In Other Words by Jhumpa Lahiri
This was another of my nonfiction reads. Originally written in Italian, this book recounts Jhumpa Lahiri's experience after deciding to switch her main language from English to Italian. She moves to Rome, starts reading and writing exclusively in Italian and immerses herself thoroughly in the language. Was a pretty interesting read.
6. The Ex Talk by Rachel Lynn Solomon (3.5/5)
This was a fun, light-hearted romance following two radio show hosts who pretend to be exes in a radio show and end up falling in love. It was a fun read, though it had its flaws.
7. Fifty Sounds by Polly Barton
Like In Other Words, this is a book about a woman's relationship with a foreign language, in this case, Japanese. This follows the author as she talks about her time in Japan, and her journey learning her language. It was a great read.
8. Strange Beasts of China by Yan Ge(3.5/5)
This book, translated from the Chinese by Jeremy Tiang, is set in a fictional Chinese city inhabited by strange beasts. The book has chapters dedicated to each beast, and is really 'strange' to say the least. It was not entirely my cup of tea, but still a good read.
9. The Lays of Marie De France(4.5/5)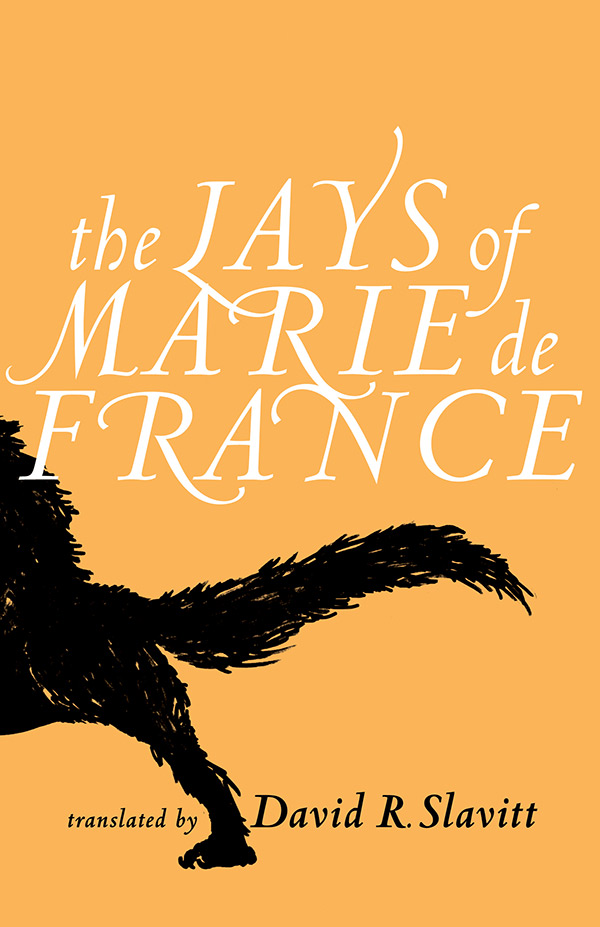 Something very different from what I normally read. Translated from the Anglo-Norman French by David R. Slavitt, this was a collection of the twelve poems written by the 12th Century poet Marie De France, mostly revolving around the theme of courtly love. It was a really interesting read that transported me to another age.
10. The Palestinian-Israeli Conflict: A Very Short Introduction by Martin Bunton
I decided to pick this up because of the current events. It was a topic I knew very little about, and I thought I'd like to know more. And I think this book did a fairly good job.
11. The Sailor who Fell from Grace with the Sea by Yukio Mishima (4/5)
This book has been translated from the Japanese by John Nathan. It is a really strange book, that follows a 13 year old boy who, along with his friends adopt a really strange, brutal ideology. He begins to idolize the sailor who his mother starts a relationship with, but later he starts looking down on him for being weak. A unusual, rather twisted story with a shocking ending.
12. The Death of Ivan Ilyich by Leo Tolstoy(4.5/5)
My previous attempts at reading Russian classics had not ended well, but this seems to have broken the spell. I listened to an audiobook of this, was such a great book. A profound meditation on mortality through the eyes of a man faced with his own death.
13. Snow, Glass, Apples by Neil Gaiman Colleen Doran (4/5)
This graphic novel was an incredibly dark Snow White retelling, with beautiful art.
14. Charlotte Bronte: A Fiery Heart by Claire Harman
This was a really interesting biography of Charlotte Bronte. I had read Jane Eyre last year, and getting to know the mind behind it was truly fascinating.
15. Glass Town by Isabel Greenberg(5/5)
I decided to pick up this graphic novel after reading the Charlotte Bronte biography. This book was an exciting look into 'Glass Town', the imaginary world the Brontes created in their childhood. It was a really fascinating story.
16. Of Mice and Men by John Steinbeck (5/5)
This book had been on my TBR for so long and I'm so glad I finally picked it up. Following two drifters working in a ranch, this book eventually takes a dark turn. It was nothing like I've ever read before and I am so looking forward to reading more from Steinbeck.
17. The Good Son by You-Jeong Jeong
This book, translated from the Korean by Chi-Young Kim was a really exciting psychological thriller. It follows a young man who wakes up to find his mother's dead body. A really dark, thrilling read.
18. Honour by Elif Shafak (4.5/5)
This was another dark and brutal read. This follows the events leading up to, as well as the aftermath of a honour killing committed by a Kurdish-Turkish man in London, from a number of different perspectives. This is the second book I've read by Shafak this year, and she's quickly becoming one of my favourite writers.
19. Remote Control by Nnedi Okorofor(4.5/5)
This was an amazing work of sci-fi set in Ghana, which follows a girl who gains a special ability that makes her 'the adopted daughter of death', with the power to kill people. A dark and interesting work of speculative fiction.
20. The Colour of Earth by Ko Dong-Hwa (3/5)
This was the first in a Manhwa(Korean manga) trilogy. It is the coming of age story of a girl, Ehwa who grows up in rural Korea, where she lives with her widowed mother who runs a tavern. It deals with issues like the gossip and harassment her mother faces, as well as learning about things like sexuality. We follow Ehwa and her mother as the latter falls in love again, and Ehwa too developes crushes on two local boys. It was an interesting read, but nothing mind-blowing. Nevertheless, I would like to continue with this trilogy.
21. Klara and the Sun (4.5/5)
This was one of the most hyped up new releases, and it did not disappoint. Following Klara, and AF(artificial friend) who is bought as a companion to a young girl, it was such a smart, poignant book. This was the fourth Ishiguro book I had read, and my favourite so far.