August was a great reading year for me. I ended up reading 8 books and 2 volumes of manga. Here is everything I read in August.
Homegoing by Yaa Gyasi (4/5)
This was such an interesting read! It followed two half-sisters in Ghana, one who was sold into slavery, the other married to a slave owner. It followed the story of their descendants as well and was a great look into issues like slavery, colonialism, racism, culture, etc.
2. Mrs. Dalloway by Virginia Woolf (3/5)
This was a tough one to rate, as I know this is a really acclaimed classic, but my subjective enjoyment of the book was less than I wanted it to be. I think the stream-of-consciousness writing style just isn't for me.
3. The Sword of Kaigen by M.L Wang(5/5)
This was the best fantasy book I read all year! A dark, East-Asian based fantasy, it dealt with complex themes like war, propaganda, relationships, culture etc. in a nuanced, yet gripping way. I also loved the characters and the world. I have reviewed the book here.
4. The Days of Abandonment by Elena Ferrante (4.5/5)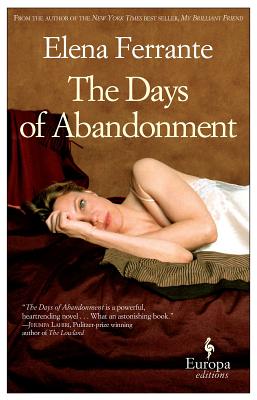 This was a novella about a woman whose husband left her for a younger woman. While the premise was not one that would have normally gripped me, the way the author dealt with it was amazing.
5. Theonite-Planet Adyn by M.L Wang(4/5)
After reading The Sword of Kaigen, I wanted something more from that world, so I picked this one up. It is a very different sort of book than SoK-for one it is YA, for another, it is partly set in our world. Still, it was a really entertaining read.
6. The Glass Hotel by Emily John St Mandel(3.5/5)
I loved Station Eleven by this author, and so I was looking forward to reading this one. This was really readable and I got through it quickly. The plot wasn't exactly to my taste in some parts but it was overall a good read.
7. The Burning by Meghna Majumdar(4/5)
This book follows a young woman accused of terrorism in contemporary India, as well as other people entangled in her story. It was a rather dark and interesting story which shed light on some of the socio-political issues relevant tocontemporary India, and was definitely a good red.
8. The Godfather by Mario Puzo(3.5/5)
I finally read this book, which had been on my TBR for ages. I quite enjoyed it and get why it became so popular (though I guess it is better known for the movie). There were parts of it I didn't care for as well, but on the whole it was an interesting look into the organized crime world.
I also read the fourth and fifth volumes of The Promised Neverland by Kaiu Shirai. The story has started really picking up pace and I am quite enjoying it.